Bringing together technologies to ensure safety and security in schools.
Comprehensive strategies using solutions provided by Platte Valley Communications help create safe and secure educational environments for students and staff.
Monitor unusual activity and spot
potential threats.
This technology allows knowledge of who is on the school grounds at any given time, automates lockdowns and can even push notifications of potential breaches to staff. Knowledge is power when it comes to identifying who is coming and going from campus and spotting usual activity and potential threats. Let Platte Valley Communications put you in control of your campus.
Control the entrances and exits of your facilities.
Managing school grounds can be a challenge. Monitoring building entrances and controlling student and visitor access has become a critical part of school safety plans. Access control systems allow staff and administrators to control the entrances and exits of your facilities.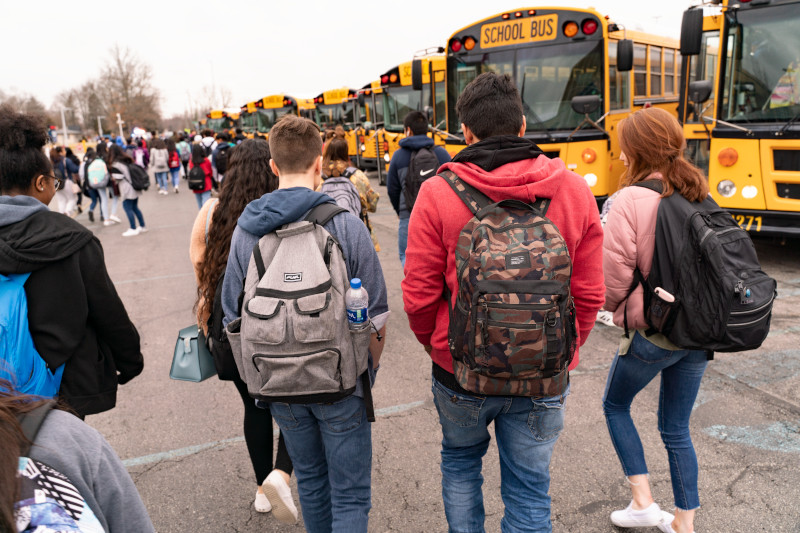 Keep schools secure with a surveillance camera system.
Keep an eye on activities in your buildings, on your grounds and in your transportation fleet with surveillance camera systems. Cameras in classrooms, halls, parking lots and buses can monitor and identified unusual activity and potential threats to security.
Gone are the days when recorded playbacks of surveillance footage would yield only blurry images. Today's images are crisp and clear. It is even possible to monitor your or school using your laptop, phone or tablet. Whether the site of cameras deters an incident from happening, or records an incident to be used for identification and prosecution purposes, surveillance cameras are a vital asset in the fight to keep schools safe.
Platte Valley Communications surveillance camera experts will work with you to design, install and service a camera system that will help protect your campus and provide peace of mind for staff, students and families for years to come.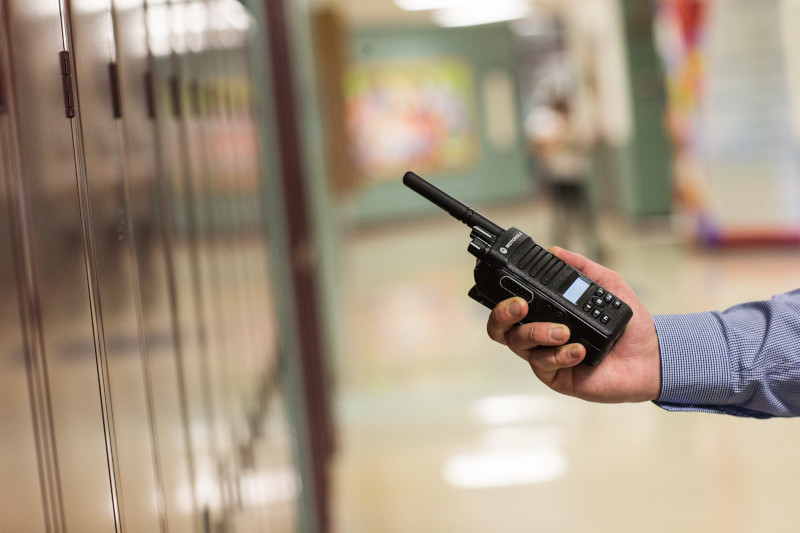 Ensure your students and staff remain protected with two way radios.
Consistent, clear communication is key to any security plan. Two way radios provide dependable, instantaneous, clear communications between staff members and administrators so that activities and daily operations are well coordinated and operations remain as seamless as possible.
Whether it's recess on the playground, a fire drill, or a full blown emergency situation, the ability to communicate instantly is critical to ensure that students and staff remain protected. Two way radios from Platte Valley Communications are the tools you need to stay connected on campus and on the bus route. Trust two way radio communications from Motorola and Platte Valley Communications to provide uncompromising communication when seconds count.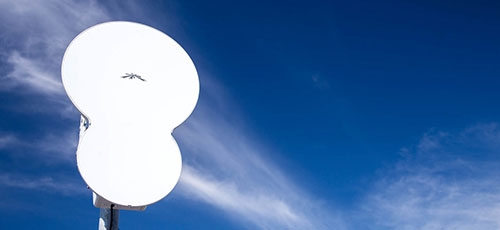 Wireless Networking
Platte Valley Communications offers wireless point-to-point installation, allowing you to extend your wireless network to secondary locations. Across the street or across the prairie to a facility 5 miles away, we can help with expert installation of affordable, reliable wireless networking links.
We are proudly partnered with: